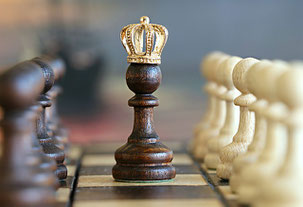 Singapore based start-up "oBike" received a lot of press coverage in Europe lately. The company basically had placed hundreds well visible and standardised bikes into cities to foster bike sharing culture, increase flexibility and extend mobility.
The city I live in has been evaluating its own bicycle sharing concept for a while. It then opened a tender for the best provider to win. Since then the winner has been designing the solution along the agreed requirements. The whole process has taken many years and the service is not yet available. I have never really understood why it takes so long. But the city will have its reasons. Then came oBike and everything changed. How?
"sometimes it's better to ask for
forgiveness than for permission"
1) What makes the oBike solution strong
oBike is a station-less solution which allows users to take the bicycle from anywhere and drop it anywhere else again.
Station-less solutions are very agile. They offer customers maximum flexibility with minimal infrastructure requirements


Many cities have been providing their own shared bicycles systems, which involve fixed docking stations at which bicycles users have to park their rental bikes. Cities collect their bikes each night, equally redistribute them back to their docking stations and prepare for the next morning. Operation costs are high, adaptions to changing user habits are slow, flexibility is minimal


A station less solution enables users to bike anywhere. It offers opportunities beyond sightseeing activities
 The booking system is a simple as it can get.
To use an oBike, you simply have to download an app, add your credit card, and you are ready to go



 

Bikes get unlocked with your Bluetooth enabled Smartphone and the respective app. The lockers are installed on the frame and are equipped with embedded mini solar collectors and battery. This powers the Bluetooth connectivity with your Smartphone day and night


When you lock the bike again, time stops counting against you. Rental time is transmitted to your smartphone and charges your credit card. Your location aware Smartphone then adds the bike position to the app integrated map. Like this, renters see bike availability immediately and can place their reservations instantly. It also enables oBike to spot "lost" bikes or non-frequented areas 
With the same app you can use oBike everywhere in the world.
Many governmental solutions require you to hand in an application first. You then get something like a physical "member card" sent home. Normally you can only register where you live. Bicycles can be unlocked at selected docking stations and must be returned to those. If a docking station is full or not available, you must go and search for another one. As long as you don't dock your bike, the fees count against you. The docking stations dictate the journey of a rider


As a tourist you usually can't use residential docking services. Instead, you are required to find traditional rental shops and follow their opening hours. This is not bad but offers less freedom


oBike alike solutions provide you with a 24h access globally. No matter where you travel, your app offers instant mobility at your finger tips
"design for flexibility
rather than control" 

2) What get's criticised
oBike solutions aren't perfect. Usually three major points get criticised:
First: oBike distributed its fleet without asking local authorities in order to move fast. I can understand the intention but find it challenging. It created some tension and required oBike to seek for approval retrospectively


Second: a docking-less system enables riders to leave the bikes anywhere, also at place where bicycles shouldn't be parked. I am sure this can be handled. But it requires some extra education and reinforcement


Third: oBikes are single-gear vehicles at least in my city. In flat regions this might be ok. But in hilly cities, this might be a hurdle. The start-up company has already collected feedback and announced to introduce multi-gear bicycle where it makes sense
"rather than trying to
 design a perfect solution,
 implement a minimal
viable product quickly
and learn from it"
3) What we can learn from oBike
Sometimes it's better to ask for forgiveness than for permission. I don't advocate this for everything. But it sometimes allows to act fast and catch the opportunity window ahead


Designing for flexibility rather than control enabled oBike to offer a superior customer
experience. Reducing infrastructure dependencies freed up resources to challenge the status quo and invest in simplicity



 

Rather than trying to design a perfect solution, oBike implemented a minimal viable product quickly and learned from it. Through customer feedback, the current solution will be adapted and fine tuned over time
Build, Measure, Learn is a concept often used by start-ups. I liked to see it work well on such a simple concept like bike sharing.
Chris Frey @chrisfrey.com