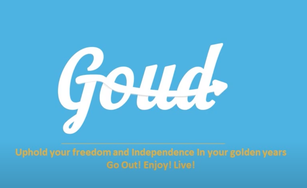 GOUD - a Belgium startup - created a new service for people in their golden years, allowing them to uphold their independence and freedom while enjoying their lives.
GOUD was part of the 6th F10 accelerator program in Zurich. F10 is an early startup accelerator in Switzerland supporting qualified startups globally. I had the pleasure to mentor GOUD through 2020 and 2021 and enjoy seeing the great outcome in its class.
GOUD had won the "best solution and pitch" in its category. Congratulations and all the best for the next steps in launching the solution as a new service at scale.

Also a big thank you to F10 for helping innovative startups in their early journey and connecting them to startup mentors around the globe.
 Chris Frey @chrisfrey.com
#innovation #f10 #goud #digital #startup #accelerator